PRINT
---
It comes as no surprise to us that the 'younger generation' actually loves print.
Magazine and newsprint advertising is booming in metro areas and small towns all across America. But it's not where you think it is, don't look to the big daily's. Community newspapers and specialty magazines are what a whole new generation of readers are picking up on.
We have been creating beautiful effective print advertising for over 27 years. We design ads that work hard for you, to give maximum return and at surprisingly reasonable cost.
---
Ready to start a project?
We are too!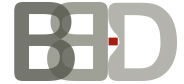 Business By Design, Inc.
Phone: 631-751-5454
email ann@bbd3.com