PRINT
---
Brochures
Brochures can be a very effective marketing tool. They are used to highlight your company's products and services to potential customers. Distribution can be accomplished in a variety of ways, such as handouts, mail, inserts, includes, etc. Our custom designed brochures will help you gain new customer interest and add a professional touch to your sales and promotion efforts.
FIND OUT MORE
Direct Mail
Direct mail can be very effective – if it's done correctly and intelligently. While we may urge the majority of business owners toward a more electronic/Internet based marketing strategy, you can still get solid results from direct mail. It deserves consideration as part of an overall promotional strategy.
Print Media
It comes as no surprise to us that the 'younger generation' actually loves print.
Magazine and newsprint advertising is booming in metro areas and small towns all across America. But it's not where you think it is, don't look to the big daily's. Community newspapers and specialty magazines are what a whole new generation of readers are picking up on.
We have been creating beautiful effective award winning print advertising for over 29 years. We design ads that work hard for you, to give maximum return and at surprisingly reasonable cost.
FIND OUT MORE
Signage
Identify your business location, promote your brand, safely direct your customers, and visually communicate in the community. Utilize well designed signs to do this and more, at your location, on job sites, vehicles and anywhere you have a presence with your products or services.
---
Ready to start a project?
We are too!
Contact Business By Design, Inc.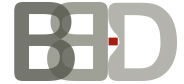 Business By Design, Inc.
Phone: 631-751-5454
email [email protected]