Publication Design
(Select any item for larger view)
Award winning print publication design and layout for magazines, newspapers and special section inserts.
For authors we can prepare your  manuscript for publication in print or e-books.
Yes books are judged by their cover, we will design a cover to intrigue and entice readers to buy your book.
See some of our recent cover design work.
We are available to assist in the design of your new publication or in a complete or partial redesign of an existing one.  We can also provide production processing. Save time and money and avoid expensive 'surprises' let us do the heavy lifting.
---
Ready to start a project?
We are too!
Contact Business By Design, Inc.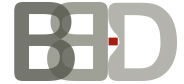 Business By Design, Inc.
Phone: 631-751-5454
email [email protected]